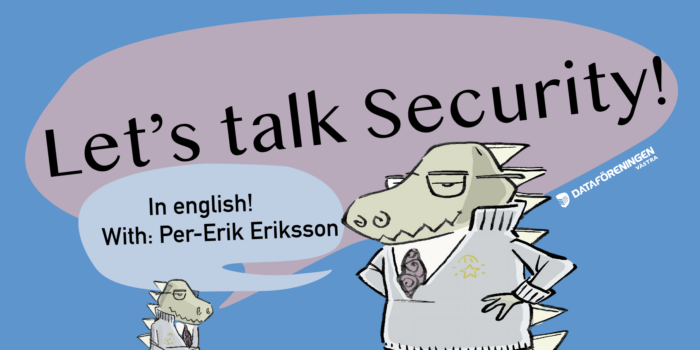 Today's topic: the Upcoming EU Cyber resilience act
Who is affected by the upcoming law?
Manufacturers, importers and distributors, i.e. basically everyone who manufactures software and/or products with built-in software. From toys to machines.
What is the law about?
What cybersecurity requirements will be placed on hardware and software. The requirements are set to improve cyber security and reduce the risk and severity of incidents.
"The proposed regulation includes
a) rules for placing on the market digital elements to manufacture the cyber security of such products;
b) essential requirements for the design, development and manufacture of products with digital elements, and obligations of economic operators regarding the cyber security of these products;
c) essential requirements for the vulnerability management processes that manufacturers put in place to address the cyber security of products with digital elements throughout their life cycle as well as obligations of economic operators in relation to these processes, and
d) rules for market surveillance and enforcement in relation to the aforementioned rules and requirements.
The proposed regulation will apply to all products with digital elements whose intended and reasonably foreseeable use includes a direct or indirect, logical or physical data connection to a device or network."
Today's invited speakers/subject experts: Olle E Johansson and Per-Erik Eriksson
Olle E. Johansson, Edvina AB, has worked with communication over IP networks in many different roles for over thirty years. Olle worked for many years as a developer of Asterisk - an open source telephone exchange. In his role as a network consultant and developer, he works with everything from cloud services to built-in systems, where system and network security is always an important part. Olle is often a teacher on courses and a speaker at conferences around Europe.
The purpose of the activity is to bring about a discussion and dialogue between our security expert, today's guest and with you, our participants!
It tends to be really fun and thought-provoking discussions.
Warm welcome!
p.s. Do you like "Talk Security With Us!"? Become a member of the data association here.
Please note that all activities will be recorded and posted afterwards on the Data Association's website and Youtube.
Evenemanget har redan ägt rum och därför går det inte att anmäla sig.
Evenemanget
Datum:
17 januari 2023
Tid:
12:00 - 13:00
Plats:
Kostnad:
Open and free of charge to all. Membership in the Swedish Computer Society is therefore not required.
Bra att veta:
Sign up using the form below and we'll send you a link to join the meeting.
För upplysningar kontakta
kansliet@west.dfs.se

Webbsänds på länk som skickas till alla anmälda
Om arrangören
Prata säkerhet med oss!
Nätverksledare/Arrangörer
Per-Erik Eriksson